At last, some photos to go with the post, thank God cause I too tired to write much. Had to attend a marketing seminar with my colleague at 7am yesterday and I'm still feeling sleepy now. On a happy note, I met some great guy fans from the OZformers forum and they were out on the search for my Bumblebee 08 for me. And you know what? One of them got me my Bumblebee 08 for me!!! SWEET... Will be meeting him down Melbourne next week to collect it. *Yippie* These guys are so awesome and nice! ;) You know who you are!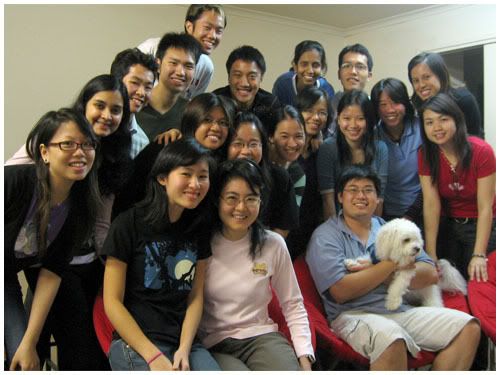 We also celebrated Ying's belated birthday party a couple of Sunday's ago. Poor girl had to pick her candles from her cake and get her face smashed with cream. Don't have the photos here, think Sookie has them. Jason got a video or it as well.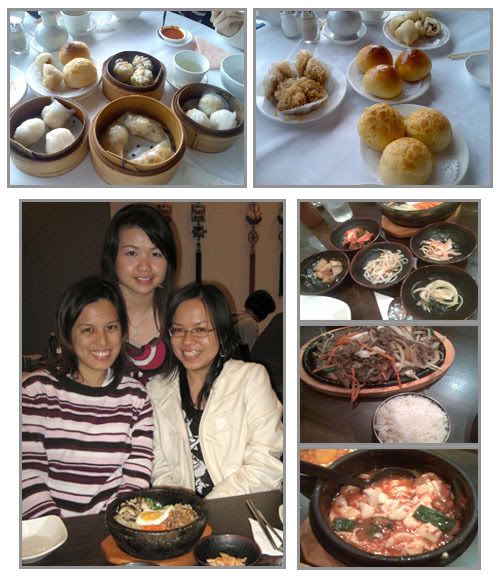 Next is the City trip last Saturday. Tubbs gave in to his craving for Yum Cha for the usual Imperial Kingdom at Blackburn. It was awesome as usual, but we had to wait ages for his chicken legs again. Dinner was at a Korean restaurant along Latrobe Street which Cynthia recommended us to try. Food was not too bad (though of course not as authentic as those I had in Korea) and the prices were reasonable as well. Would definitely go back to eat again.
I had to say I didn't shop much this time because I was on the search for my Transformers. :P And even though we went to Chadstone, I didn't buy one item of clothing or shoes at all. Disappointing isn't it? At least I got a pair of white boots and some skincare stuff. So I updated my
shoppaholic
blog with whatever (non transformers stuff) I bought in the last few weeks, which is pretty little actually.