Okay here's a months worth of updates in brief. I have no inspiration to write much for the moment, so I'll let the photos do most of the talking. Here goes: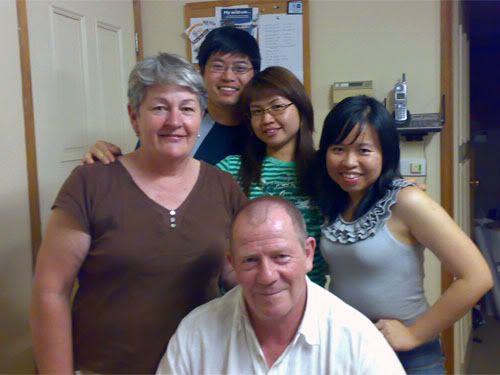 Dinner with Tubby, Ammie, Jason at Helens' and Michaels'. Food was yummy as usual. There were chicken wings, roast beef, vegies, potatoes, BBQ chicken and beef and yummy desserts too.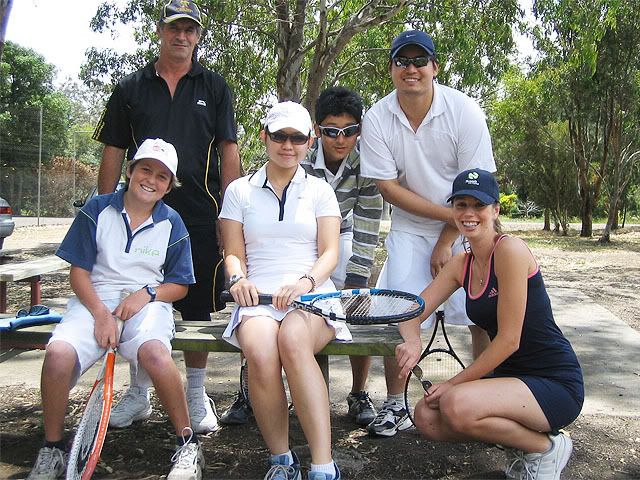 The Churchill Tennis Team - Section 6. We were at the bottom of the list but got pushed to 3rd and we had a walkover against Moe last Saturday cause they didn't have enough players. So it's all good for us and fingers cross we'll make it to the finals.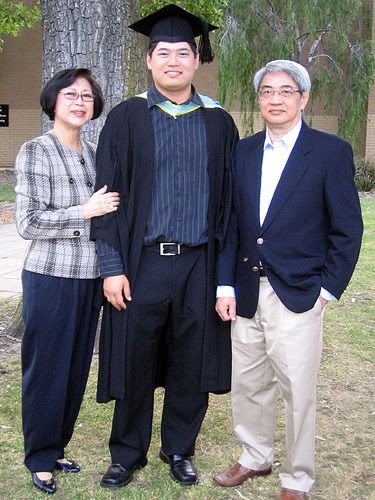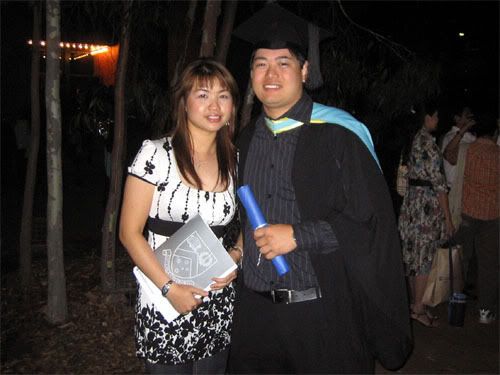 And finally, Tubby at his Convocation, the same one Len, Me and Joewiz attended 2 years ago at Clayton. Man time really flies. The above one is with his folks, and the meeting with them this time turned out to be pretty good surprisingly. Maybe it's cause their son has finally graduate that they are willing to loosen up a bit.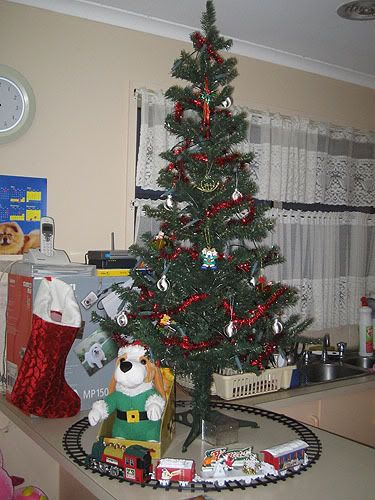 And lastly, by chaboh Len's request, here is a photo of how the Christmas tree and house deco for christmas looks like. Though we haven't got much people around for the little gathering, but it's the true meaning that matters. And I wanna go to Ivan Hoe to have a look at the christmas lights and decos too.
P.S: And to chaboh loo for her sweet little SMS, I love you girls always. Muaks. And that goes for my Tigger and Kitty. :P