Sometimes, many things can happen in a short period of time and since the last update, Tubby and I are finally slowly settling down into our new place, and everything seems to be turning out as we hope it will be. Over the last few weeks, we had a farewell dinner for Tubby and Wangwei at Qu Bah, I met up with Stacey who came over for a visit to Melbourne for her sister's graduation, and I also got a job at a Government Department, which is really a blessing.
The farewell dinner at Qu Bah. Sorry I didn't put up the cam-whoring shots, you guys can come and get the photos from me when you all are free. Heehee...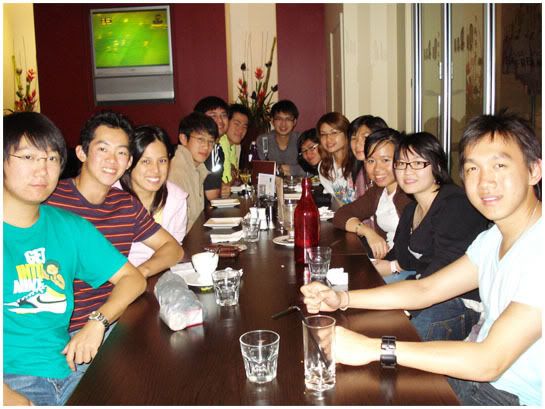 Our new place at Bentleigh East, somewhere we will call home before we settle down and get our own house in a few years time. I know, it's very IKEA style and it's not surprising since 98% of our furniture came from IKEA anyway. :p And the guest room is still pretty empty I know. That's cause we had to spend a lot on appliances and furniture so the guest room would have to wait for awhile. The house was literally empty when we first moved in, and we had to buy our own stuff like the fridge, washing machine, microwave, bed etc. Gone were the good old days of having a fully furnished house like Dalpura Court.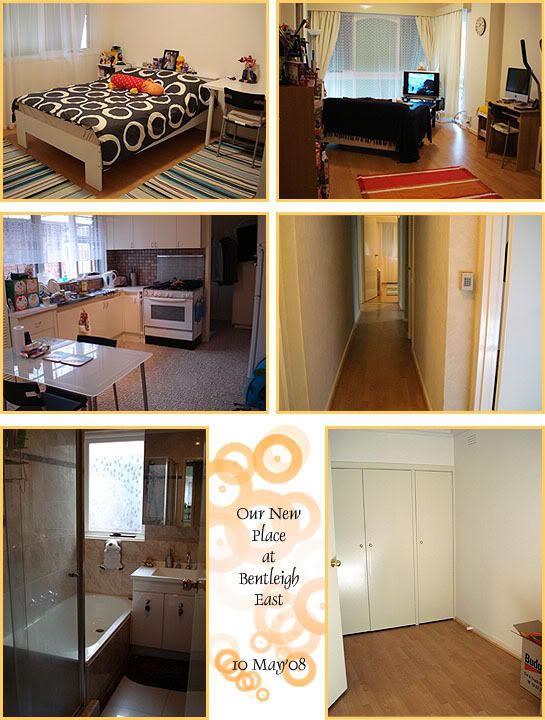 Going back to the job, I would say it's another blessing from God. I prayed to Him to give me the right job he thinks I should get and I guess I did. It was really funny cause I was in a bad mood when I went for the interview for this job that day as it was (you know) that time of the month and I was being pissy cause the location was in Burwood East, which is near Glen Waverley. And it meant that tubby and I can't car pool to work together. So I went there half heartedly and even reached there almost 3 minutes to being late! But when the interview started, everything just seemed to flow and go on smoothly and just a day later, the recruitment agent called me and told me they would like to offer me the job. And so the position is back to being what I'd like, a Web Developer with Victoria's Country Fire Authority (CFA)
http://www.cfa.vic.gov.au/
I'm so nervous yet excited to work for such a huge organisation and having the chance to upgrade myself with training opportinuties given, and the higher salary is definite a plus too! :p
So now with Tubby and I working in opposite directions of the city, I now have to get myself a car. Just last saturday I found a blue Mitsubishi Lancer which I really liked going for $11,000 and so I gave the lady $500 deposit to hold it. For some reason, though it didn't feel right to be able to find a car I like at a reasonable price so soon, I chose to think otherwise. Then on monday, my sales manager Terry noticed the number plate was pretty new for a 2002 car made sure I did a vehicle check with VIC ROADS and guess what? The vehicle was written off before! OMG! Written off meant that the vehicle was in an accident so bad that it's not possible to safely rebuild it! Gosh I felt my heart plunged and I immediatly called the lady to asked for my deposit back. Lucky she agreed to return it and tubby said she looked like she didn't know about the matter when he went to collect it. I refuse to believe her anyway and want to have nothing to do with her anymore. Anyway, yet another lesson learnt, and now I make sure I check out the vehicle with VIC ROADS before placing any deposit. Till the next time, stay on the up side everyone... :)