Mum, Ying and I went out to Docklands last friday to see
The Southern Star observation wheel
which is more easily nicknamed Melbourne eye just like the london eye. It's located at the Docklands and also houses new retail stores there which they call the Waterfront city.
It was disappointing though because mum and I actually wanted to take a ride on it. Tickets were about AUD$29 per person I think, but it wasn't opened yet. It was funny because they recently had an opening ceremony, so you would have thought that means it's open? :o Even then, most of the shops there weren't opened as well, so only a handful of shops to walk around. The "soon to be" opened stores had posters and funny things stuck on the shop front to indicate what kind of goods they sell.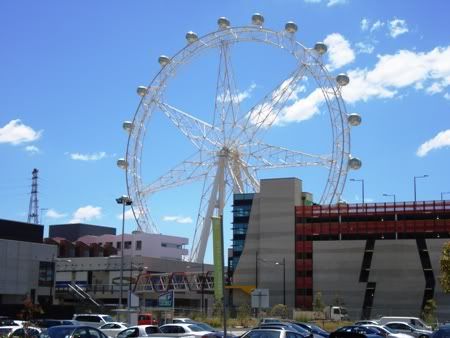 A view of the Southern Star observation wheel from the Tram stop. Trams 48 and 86 from flinders street and bourke street respectively bring you there.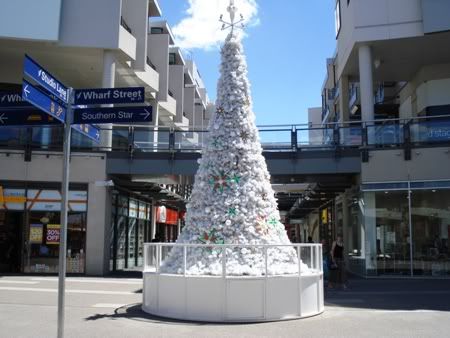 A white christmas tree outside the row of shops which kinda reminded me of Bugis for some reason, Ying also said the same thing. The weather was scorching hot that day lah, not at all a "snowy" christmasy feeling.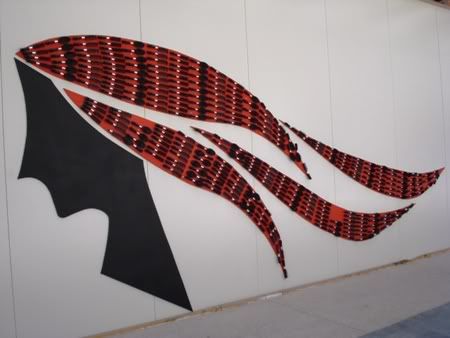 As mentioned the unopened shops had a display of images with a combination of things pasted on them to tell you what kind of shop it would be. For example this would probably be a hair dresser or a shop selling hair products. We also saw one that had lots of bowls and cups pasted on the wooden boards.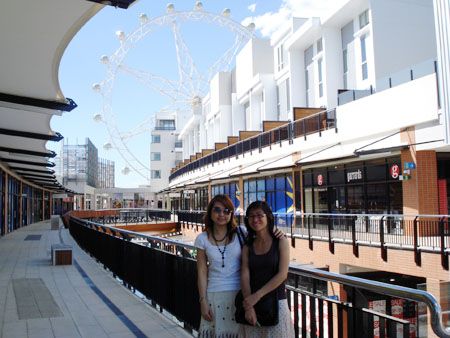 A snap shot on the second level. Note the shops at the back, most of them on this level are also not opened yet. The white building on the top right are apartments. Imagine staying at one there! You wake up every morning, walk out to the balcony and what a view you get! :D And also all the shopping temptations nearby!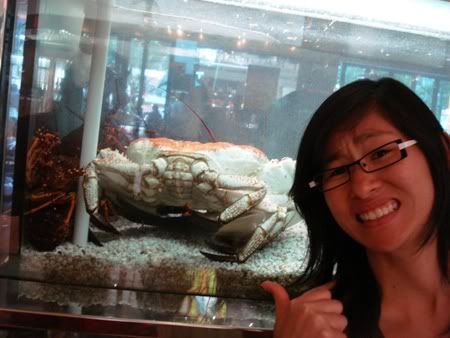 We met darling at Crown Casino when he finished work. After dinner as we were walking towards the hotel lobby to watch the Crown Christmas display, we passed by this seafood restaurant with such an ENORMOUS crab that we just had to take a photo.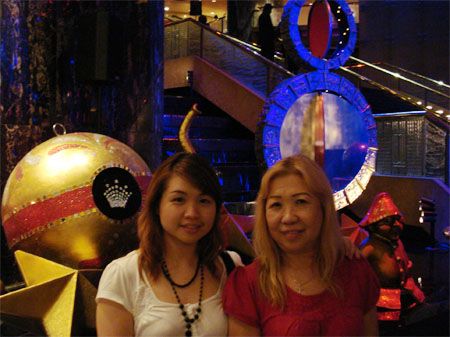 In front of some of the christmas decorations with mum. See the glittering Crown logo on my right. heehee. :D That's like a super gigantic "glass" ball or bobble decorations that you hang on Xmas trees.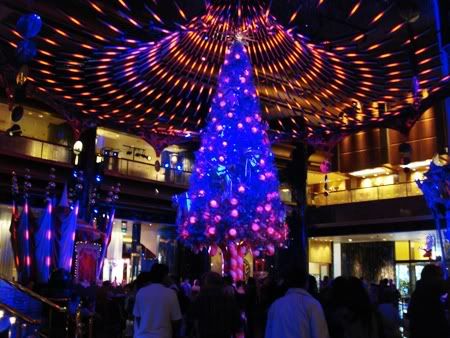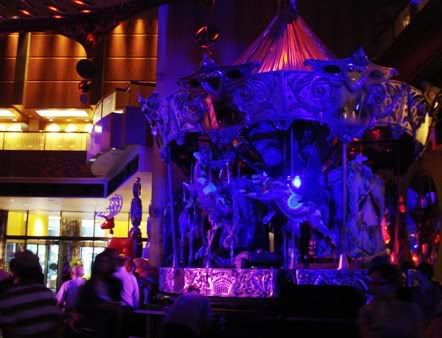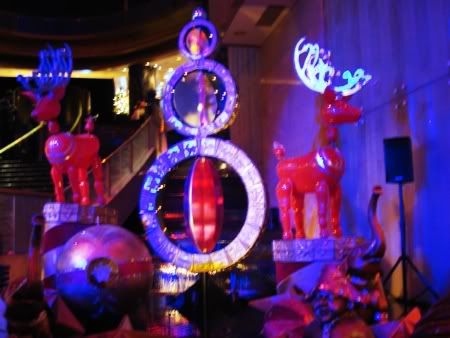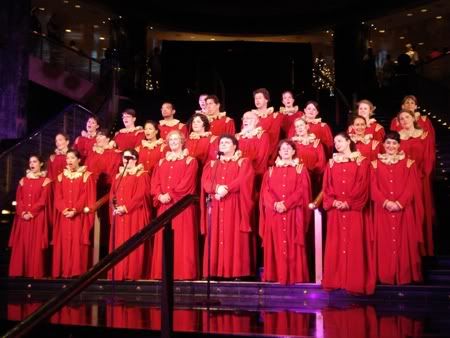 The choir which performed so many wonderful christmas tunes.

I probably took more video captures as compared to photos because it was better to capture the animated moving performance. It was Crown's annual christmas show where the tree "talks" and then puppets pop out from the tree and the carousal turns with dancing puppets and stuff. And then Santa Clause pops out from a carriage on the carousal.

Gosh it's just so much easier to show it on the video, which I hope (I will not be lazy and upload to youtube) so I can post it up here. Meantime enjoy the photos first... :)