Dear tigger Denise came to visit a couple of weeks ago. She was here with her sis and her parents for a holiday. We managed to do a bit of catch up and had lunch at Oriental Spoon, a Korean restaurant opposite Melbourne central. It's funny how you can not see or chat to a good friend for awhile and yet when you meet, there is no sense of unfamiliarity at all. ;) Wished we had more time together, but ah well, every amount of time to chat is valuable enough.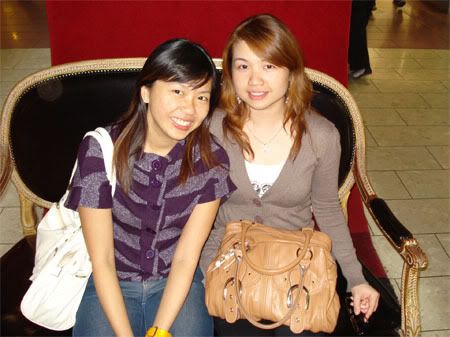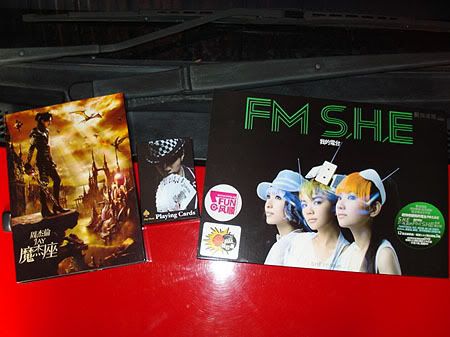 And she brought me the newest Jay Chou - Capricon and FM S.H.E albums! Super happy! They are so expensive to import from Hong Kong or ebay. Especially love Jay's new song - "稻香:Dao Xiang" which is about how people should be contented and with what they have and treasure their love ones and also "时光机:Shi Guang Ji" - Time machine; him playing the cute Doraemon guitar in the Music video. :) S.H.E this also had a few meaningful songs like "宇宙小姐:Yu Zhou Xiao Jie". It's saying girls should love themselves for who they are, something about inner beauty. And I love "安静了:An Jing Le"- a typical love song about a guy not being able to commit.
On Melbourne Cup day (4th Nov), we met up with wang-wang for lunch and then he brought us to this "hidden" bazaar along chapel street. Never knew they had a bazaar there, it was a walkway between the shops that you turn in and boom, there's this place with all these old vintage stuff for sale. Some stuff were old and some were new, but we mostly just browse through as some of the items were pretty costly.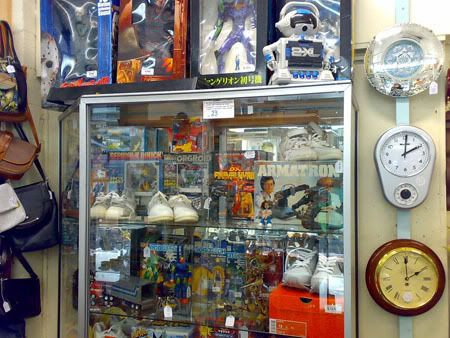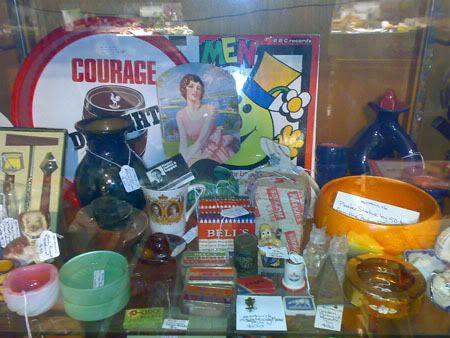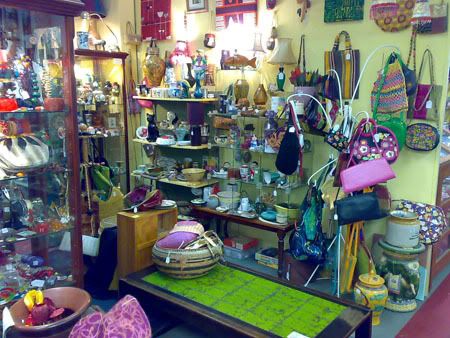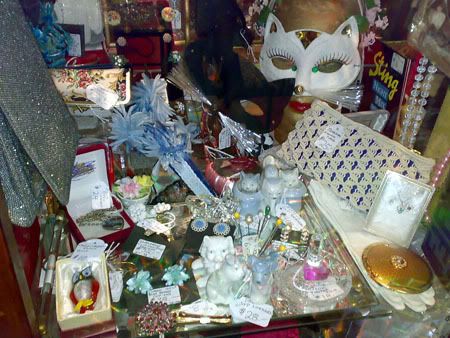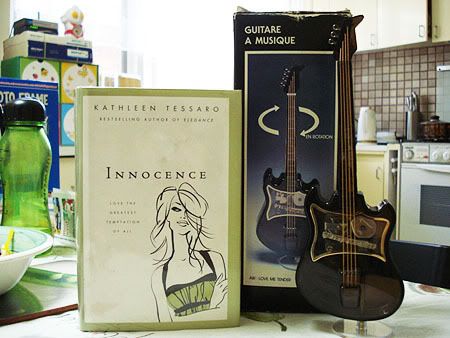 Grabbed myself a love novel for $10 and the Guitar musical box for $12. Liking that the musical box is probably one of a kind now judging from the age of the box. The box had a "Made in Hong Kong" label on it which meant it was imported. It plays Elvis Presley's "Love me tender" and is still working perfectly fine, the guitar sort of turns around a small stand as the music plays. A real "romantic" ornament for the room. :p Heehee...
Over the weekend on our usual trips to Chadstone, we finally passed the "Build-a-bear" workshop. I remember playing the game on my nintendo DS ages ago and always tried to picture how the real shop would look like. Basically, you pick the "skin" of the teddy bear or animal you like (they have dinosaurs, a zebra, polar bear, rabbits and more!) then you bring them to the staff and they fill them up with the stuffing. Then you can buy clothing, shoes, hats and accessories for your newly created stuff toy. It's so cute lar...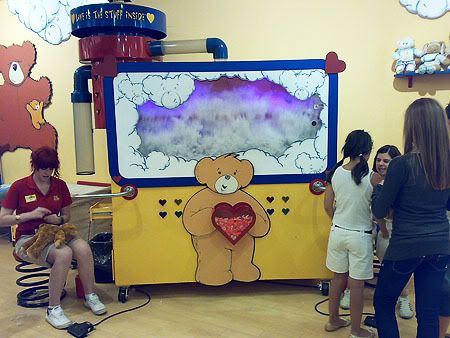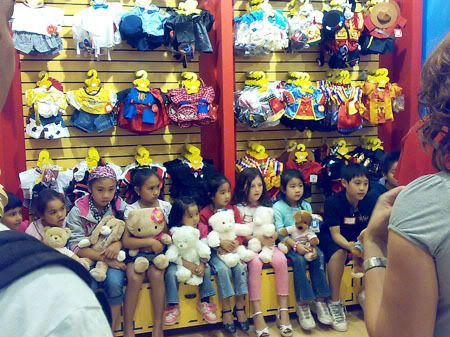 There were these bunch of kids, (I think they were on a group trip or something) and they each held a stuff toy while they sat along together for a group photo. I just had to take a shot of them too, it was such a cute sight. I have a few teddy bears and have recently bought two more; one christmas 2008 white bear and the brown colour Target bear. So of course I was tempted to "build-a-bear" for myself too! :p But darling said he'll get me one another time. So heehee, I'm counting on him for it...