Went for the Ozformers Melbourne fans BBQ meet at Jay's place a couple of weeks ago.
Ozformers
is an online Transformers Fan Community in Australia set up by board administrator Griffin in 1996. It's basically a forum where fans get together and discuss none other than Transformers and sometimes other stuff like Lego, game consoles, comics, movies etc.
I think I joined this forum around Aug/Sep 2007 and never had much chances to attend meets until I moved down Melbourne last year. The board has members from all over Australia and even some international ones. It's a great experience and I got to make a few good friends over the past one and a half year or so.
Anyway, the Melbourne meet was a BBQ at one of the member's place - Jay.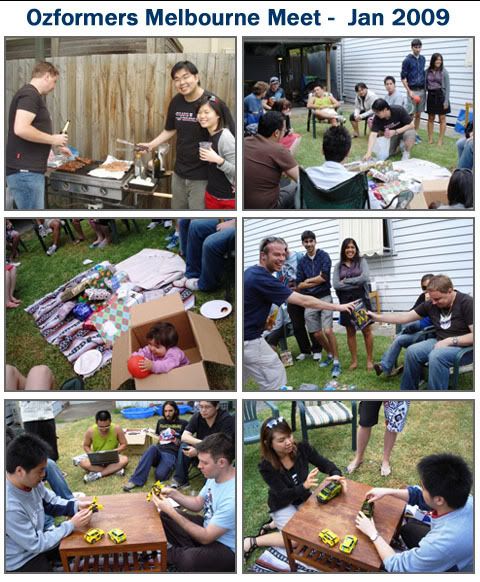 Thanks to the "cooks", we had nice BBQ sausages, chicken thighs, bacon, yummy wedges, and I especially love the banana walnut cake Albie's mum made. We ate, we had post-Christmas Kringle (where you exchange presents), we had presents "snatched", Transforming contests, played with the newest TFs not released in OZ yet etc. And nooo, the cute baby wasn't included in the gift exchange. :p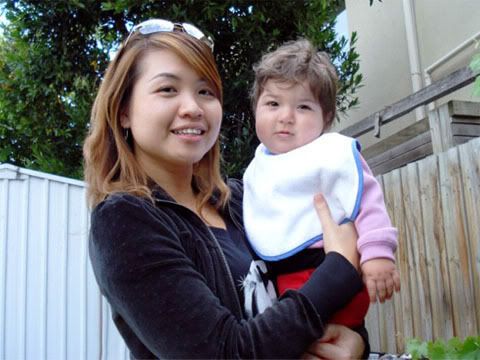 Thanks to the patient other-half's' who came along and sat around watching us grown-up boys and "girl" while we toyed around and talk all about Transformers. One of them even brought their little bundle of joy "little death cobra" that's her nick name, her dad doesn't want her real name to be mentioned. She is so adorable.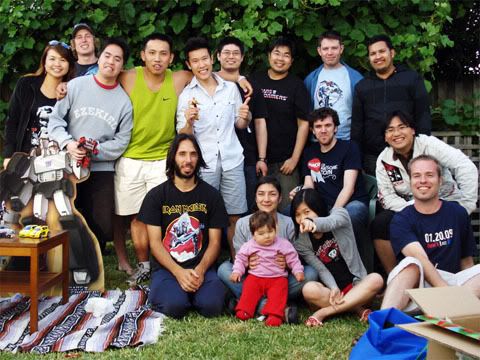 Group photo time! Not all that attended are here as some of them left earlier. From top-left, next to me: Jacksplatt11, Hungta, STL, Sifun, darling, Iceburn, Paulbot, Stompy, bottom-left: Demonac, his wife, cute baby, Iceburn's fiance and JayDisc. Note this are all their forum nicks, so don't look all funny when you're reading it. :D