Monday was the setting up of the booth for the Tulip Farm and Chadstone shopping trip on Sep 26 (Sun). Smart of Lyell to start the booths earlier and surprisingly in 2 days the seats were sold out. Had wanted to go, but since we might be taking a road trip during the 1 week break, might as well stop there if we pass by and give up the seats to other people. Don't know why I was so tired on Monday and felt so restless and tired after gym in the afternoon that it was one of the earliest nights that I have slept - 11pm... Oh by the way, welcome my new doggy - LJ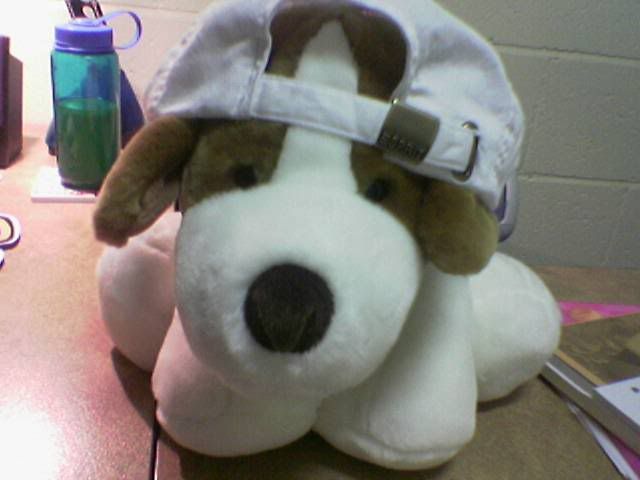 Since I slept early on Monday night, it was easy to get up for the 9am ISM lecture and it seems like such a long time since I have attended that lecture. But anyway I still fell asleep... Haha, makes no difference and boy the Multimedia lect was rather long today. Went home at about 1pm plus and was too lazy to go back for the tutorial at 4pm. Yummy, had drunken prawns, lemon chicken, steam egg and veggies for dinner. Was my first time trying out the drunken prawns and so it didn't turn out quite correctly, but they enjoyed eating anyway. Collected a parcel today and got the gifts that bb sent to me. Especially liked the personalized plaque that had our photos printed on it: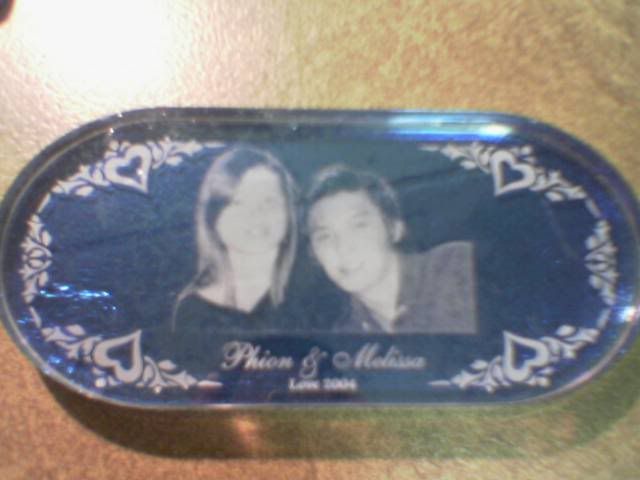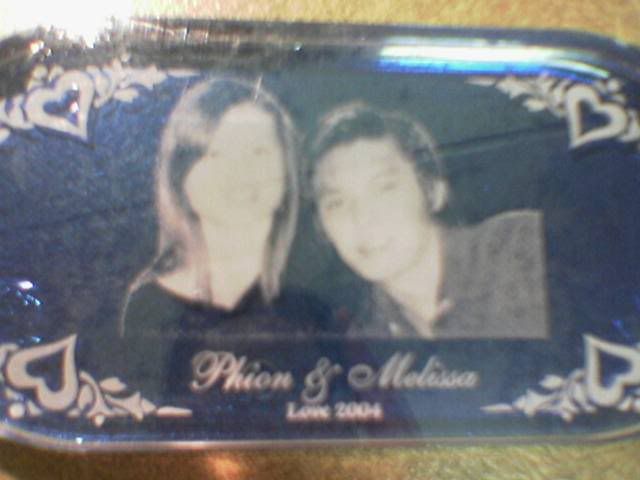 Had a chat with Tigger few days ago and told her that I did feel a little distant from Bb(and I don't like that feeling), but she told me I would slowly get the feeling back once I'm back in s'pore and I should give us the chance to know each other further before judging anything. Bb did admit he wasn't really nice to me in the beginning thats what made me feel doubtful about the sudden change in him. I know and can feel that he loves me very much, thus I hope in going back to s'pore earlier would really help in making things better for us... Hyahz.. in like 18hours time is the finals for the Churchill Idol and I really hope that Len and I will be able to perform the whole song correctly... Thanks first to those who will be going to support us...