It seems so fast that one week has past already since I last updated my blog. My brain is so exhausted with the past two assignments draining off my cells that I hope I can roughly remember the things that happened. Guess the important ones will do... Anyway last thursday was the ISA elections cum AGM. Didn't know why I felt so sure that longy would get the position he wanted but ironically it turned out to be a disappointment. Leos are all the same, their pride matters so much that no matter how they feel deep inside, they just don't want to show it. Anyway, he was offered another post and is still in the process if deciding about it on both sides. (ISA + him). Miko and Shea Li got the posts they wanted but certainly hope Longy joined the new committee with them too. Lucky it was a non-formal event where people were scattered all around eating or talking, so I didn't feel too nervous bout singin again. But guess I was just not brave enough to actually dedicate the song I wanted to bb... Well, least Tigger video cam the whole thing so I could show him... Some pics anyway: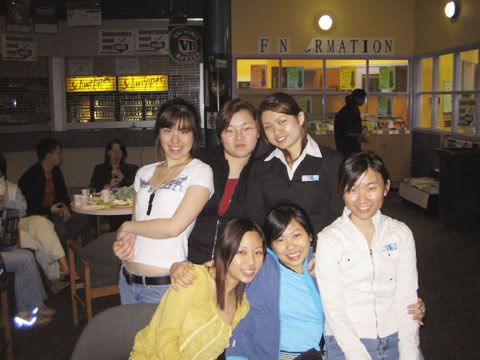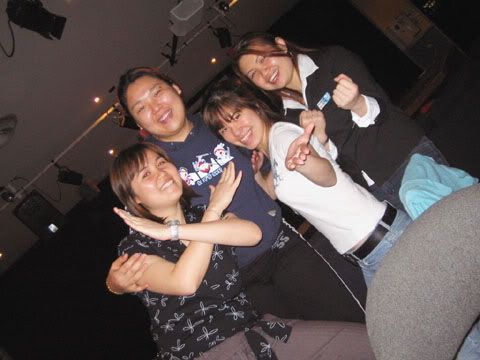 This week is the 1 week term break. Few hours ago I was still sloggin away on the 2nd assignment due last fri. Thank god I finished it without sleeping the whole night and went in early just now to hand it in. Still can't accept how dis-organized I am this semester; To think that I never did hand in assignments late before. Lucky it's the last semester, else I can foresee future slacks in me if I continue to study... Just so sick and tired of it and the impending exams make it even worse. Plus many more other things that make my head just want to explode when I think about it are:
- Damn I have to clear my room soon and jetta some stuff back home!
- I haven't booked my air ticket back to s'pore in Nov yet!
- I haven't settled my Gold Coast trip either!
Longy, hemant and len went down city to collect the car we rented for our road trip which should be starting this evening or tomorrow morning. We should be drivin down Canberra then haed to Ballarat. Hopefully, it turns out well... and de-stress me a little... =[