It's recommended that you start readin from the bottom post but there's no continuation anyway. So after Amber clubbin on Fri night, we stayed over at Mulgrave Motor Inn and requested for late check-out again as usual cause none of us could get up early except Tigger. Spent our day walking around Melbourne City and havin coffee at Starbucks as Longy sent his car for servicing. Got myself a Playboy wallet even though I was dead-broke. What to do? Couldn't resist the temptation when I really liked something so much plus I haven't bought anything dear for ages already. Keke, won some $ with my last $5 at Roulette in Crown at night, but it was gone like water in just a few days. Sometimes you just don't know where the $ goes to. Headed of to the Airport after much squabbling of everyone on whether we should stay on another night in the city cause Longy's car still wasn't ready. So we "bunk" at the airport sofa's; Tigger and Miko watchin Taiwanese Variety shows, Longy fallin asleep on the floor, Me on the chair and Len and Timmy lazin around from 1am plus till 5am. Just one last shot before Miko flies to Sydney: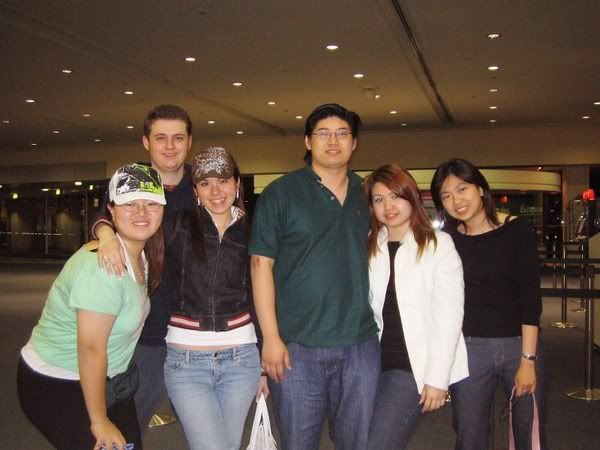 Anyway we had a pre-xmas dinner cum gift exchange on Sun which was more of like a last time gathering before everyone leaves this semester: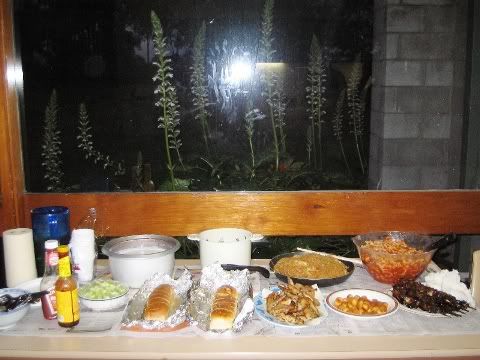 Yum yum.. delicious food...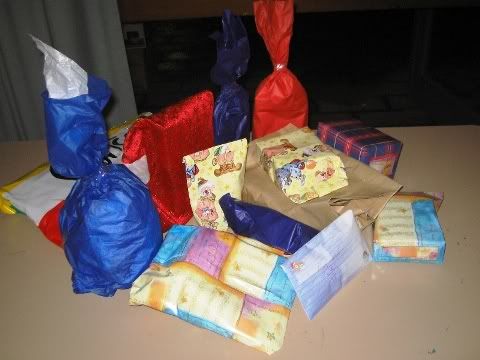 Presents for everyone...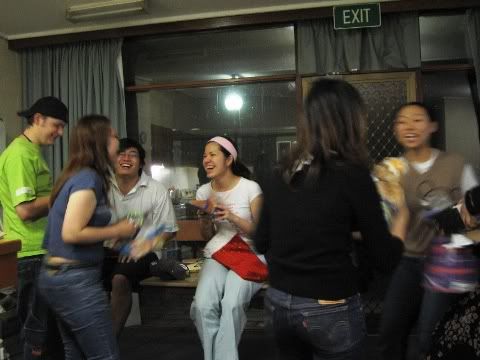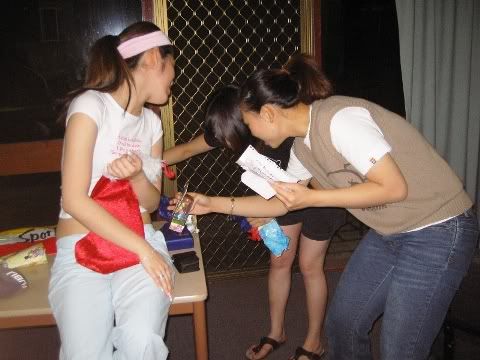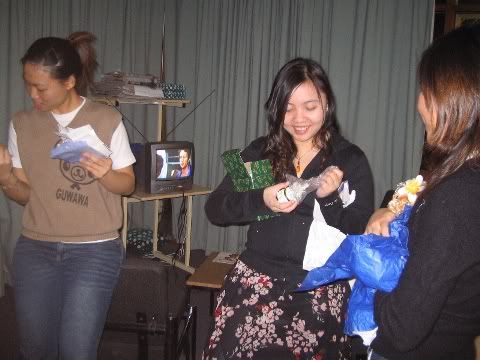 Hmmn, everybody busy openin their present..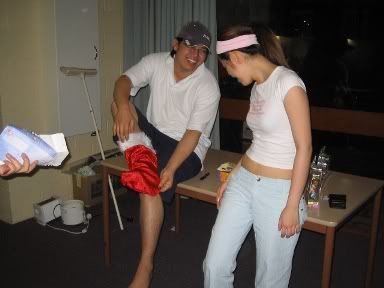 As usual Longy foolin around again; this time with Len's Xmas Stockin.. Keke, we made Tim and him perform the "Part the porpus" skit they did for the Churchill Idol Auditions as well...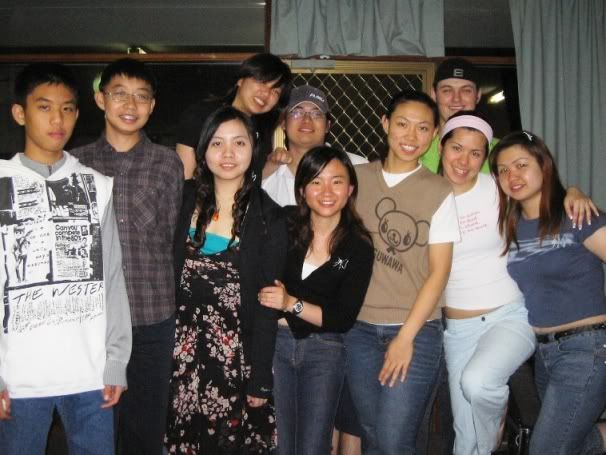 Yeah, the group shot... Everyone + Samantha's bro and cousin as well..