Firstly I wana wish my baby, "HAPPY BIRTHDAY!". What a coincidence that I got his letter on the same day he received his bday present(yesterday). Was glad that he liked the stuff I got for him. (He won't dare say he don't like also I know, haha ;p). Anyway, it was a warm feeling being able to him with the video clips he sent and,"love the songs you burned for me too". He was cute but somehow looked abit different cause of the hair cut. It's his birthday today and kinda sad I'm not around to be able to spend it with him this time... But I just hope he'll enjoy himself with his friends and family anyway. Hmmn, actually kinda green when he mentioned that he has girl friends who actually give him bday presents. (+_+) "Miss ya lotz baby... And I keep replaying the songs that you burned for me."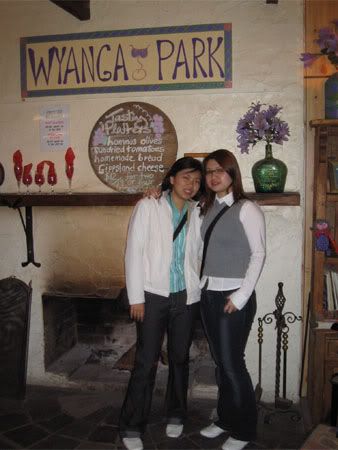 Didn't have time to edit and put up the pic I took with Tigger during the Lake's Entrance Trip...So here it is...(Pooh and Tigger!)
Well, the party at South on Wed was a joint celebration of Hemant, Kido, Vicky and Kenny's birthday. Laura and Len baked a cake for them and by about 9.30pm plus 10pm the music was in full swing and there were lotsa people. For the first time I still didn't get drunk but my head was swirling though. As usual, Alvin drank too much again and we captured his pic on camara but don't think I'll show it here else he might kill us. Just some shots of that night: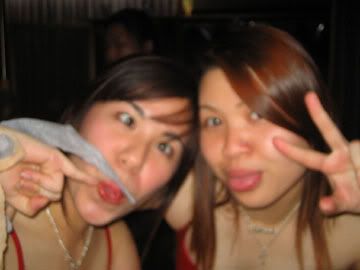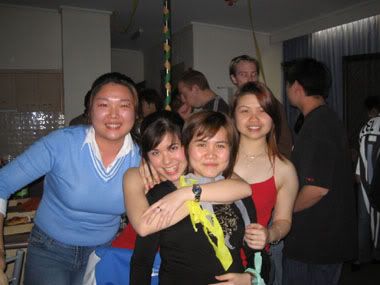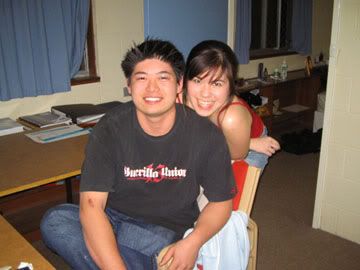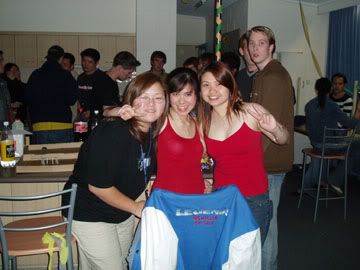 The stupid after effects of that was a sore throat which I'm still having now. And stupid assignments are really bugging me.... Really don't have the mood to do it, but no choice, have to force myself again... So till then...