Sunday Mass was okay and for once I didn't try to doze off during father's surmon. Well since we had slog through the last few weeks doing assignments, Tigger and I decide to go shoppin for abit and also cause I wanted to get a set of white clothes for my baptism on Oct 17. What a shopping spree we had at Midvalley with us buying stuff from Supree, Jay Jays etc. Felt nice after not shopping for a long time... Got a few t-shirts, a white top and white skirt.
Went to melbourne city on Sat to book my air ticket and watched a movie at the Glen Waverly Village Theatre. We watched "DOGDE BALL" and well it was quite okay. Anyway, a little update on the road trip from Tuesday night to Friday. The whole trip was tiring but enjoyable and we got some scares at the motel as well. Imagine starting the journey at 11.30pm at night from lakes entrance to Canberra. The whole journey was through long winding roads and trying to avoid Kangeroos and Wombats. All I know was three quarters of the journey, Len, Longy and me were sleeping most of the time with Hemant blasting the speakers(as usual) and we took turns trying to keep awake and chat all the way. That guy was hyper, he could stay awake for hours and not be tired at all. We spent a day at Canberra and went to the Casino to try our luck a little; Hemant won $100 over on Roulette before we headed off at 12.30am plus to Ballaret.
- Canberra -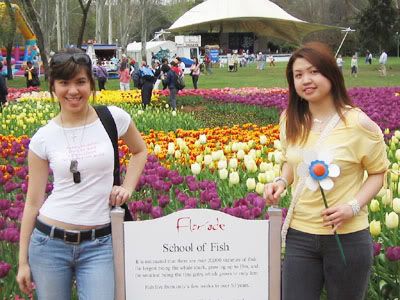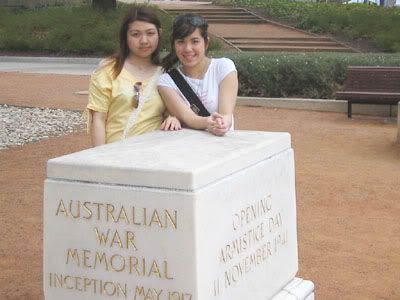 The journey to Ballaret was the most long and tiring one. We were actually so silly to drive extra hours cause we took the wrong road towards Sydney and it was only after an hour plus later we turned back towards the right highway to Ballaret. Throughout the journey, Longy was supposed to keep awake and talk to Hemant, but instead it was Len and I who kept chatting with him instead. We actually talked about ghost stories and scary encounters; imagine talking about such stuff in the wee hours of the morning... Reached Ballaret only at 11.30am the next day and boy were we tired. Felt funny when the old man just pass me the keys to the rooms and didn't even bother to get down details or ask us to make any payment. Well after the night then we realised why... Headed down to Sovereign Hill for the whole day and by evening we were all exhausted when we got back the motel. We stayed 2 each to a room and after the black shadow encounter and being pressed feeling, we all cramped into one room instead. Lucky Len cause only Longy, Hemant and I got the scary experience.
- Ballarat -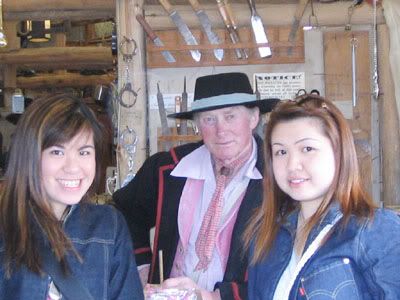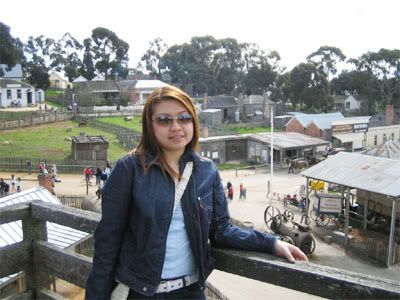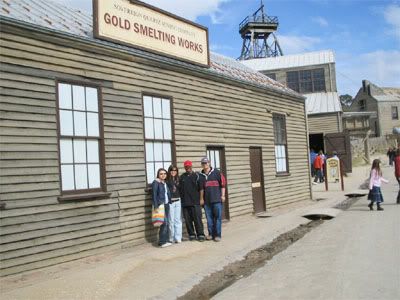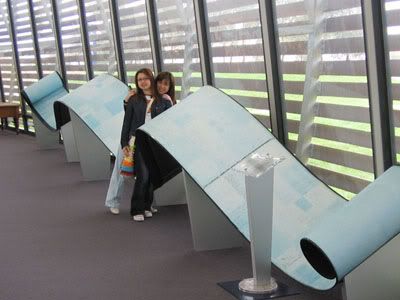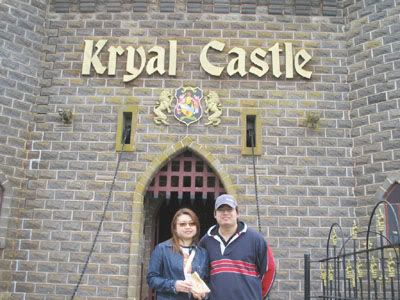 Checked out at 10am the next morning and Kryal Castle was our last stop before we headed back to Gippsland. Was fascinated with places like Sovereign Hill and esp. Kryal Castle with those medieval things. I love those places where there's lots to explore and see like this old castle. Overall, the whole trip was still a fun one and hate to admit it, but Longy, Len and I did admit that though Hemant was annoying at times, he did spice up the trip though... Looking forward to the next road trip after exams... ;p