Finally back home in JB after another torturous week of phone calling. It's so bored to see that all my recent posts are dated on Saturdays,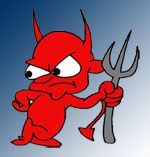 but I'll grit my teeth and bear with it cause another 4 more hell-days and ill be rid of the worse job i've ever done... Going to office everyday is like burning me with hot iron; yes it's that terrible and im so glad he's almost there every night to cheer me up and just seeing him and having him around makes my awful day feel better. Well I msg ph to ask how he was and check out his new GF as well. My mum and sis-in-law weren't kinda surprise cause they said someone of his looks should get a GF fast anyway. But somehow I felt, so much for professing his deep love in the past with a change of heart so soon. I don't have any right to get angry, but just kinda show how much I actually meant to him... It doesn't matter that much now anyway...
Met my pal last thurs and checked if he felt better cause he lost another phone and this time it was the lastest Sony Ericsson phone that he had bought not long ago. Guessed he should have learnt his lesson by now since he lost two phones from his pocket already. Anyway his GF called on our way back and he was honest enough to tell her that he had dinner with me and she hung up the phone sounding quite angry. -> Hope they are better by now since their relationship have been quite unstable for some time already. Met up another 2 of my sec sch best friends and as usual the 5 of us could never make it to actually meet up. I met 2 of them wen and ren few weeks ago and last night met cindy and suz. We did some catching up and they enquire bout my "love story" from the time I left s'pore till the time I returned and we ended up with the usual chatting and gossiping about other friends and their lifes as well, laughing our heads off every now and then.. But i told them that the 5 of us had to make sure we actually meet up together "All 5 of us" once more before I return Gippy -> if I am...
Well Timmy arrived this morning in S'pore at about 6am and Longy and I went to pick him up. Had wanted to go somewhere for breakfast but couldn't seem to find anywhere that was open yet. Been missing sitting beside him when he's driving for so long that this morning it felt so nice to imagine we were back in gippy with "SeXyH" 821 already. Anyway I admit I did the most stupid thing in the morning maybe cause I was still blurry from waking up at 4.30am ->I was supposed to used the car phone to call my dad, but somehow the number didn't get dialed and when the phone got through, Longy's mum picked up instead and I was so shocked(I wasn't supposed to be with them), I passed the phone to Longy BUT not w/o sayin, "Shit, it's your mum..." Ok to make things easy to understand, his parents doesn't know about us at all and they can't know cause knowing that he's in a relationship is like telling his parent's he has commited a crime. So much for worrying and he told a lie about the girl being Len instead-> SORRY LEN, and hope his mum buys his story...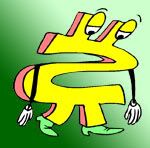 And so I was already in a foul mood from the shortage of sleep and the shock about his mum thingy, but still my dad had to add fuel to the fire by startin his usual nagging about how costly I was because I wanted to go back gippy another year and that I should get a part time job and stuff. But you see, the problem was that it was like the umpteen time he reminded me and I really boiled up this time and ended up with teary and red eyes shouting that Im not going back gippy then since he keeps complaining. It's a long story all the way and I angry with my brother for not contributing to the family when he's already 34yrs and my uncles and aunties who keep depending on my dad because of their gambling debts. People used to say not to wash your dirty linen in public, but I don't give a damn now cause honestly my life isn't exactly a bed of roses as most people think.
Sometimes maybe I think it's retribution or what? "She" obviously still can't forget him because she mentioned in her blog about thinking about him. But she had lost his love to me and yes for the first time in my life, my best friends are the ones who tell me, "Hey mel, you look so happy and bubbly when you're with him" and yes I feel the same. But sometimes I can't help but feel love is a high price to pay as well. I seem to get the "debts" back in some other horrible ways as well. And I hope all this sacrifices will be worth it and as his promise to always stand by me never fails, I would not regret my decision and bear with all the other heartaches.