It's nearly a week since Mum went home and I'm missing her. :( Had a pretty emotional week, apart from missing mum, I was also thrown into the dilemma of having to make a decision which will yet again affect my life; the decision to return to SG sometime mid year, continue working for awhile and renew my SG PR, leave my darling tubbs and Jasper here OR to remain here in Aust, FxxK the SG PR and risk getting my loved ones into trouble because I'm bound to the "beloved" SG govt. by certain conditions. Oh I so "love" the govt. in all countries! :O And as the day keeps going, I get more frustrated, and all I can hope is that God will lead the way when the time comes. Meantime, here are more pics from Mum's farewell dinner, airport sendoff and dinner with tubb's super-irritating buddy aka Monkey Boy.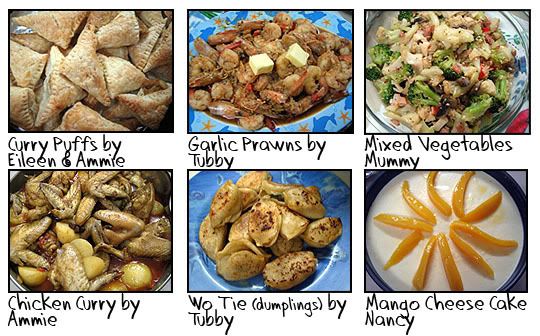 Drool at the yummy food we had during mum's farewell dinner. Jason and Alex also made Bak Kut Teh, but the photo didn't do the delicious food justice, so I decided not to put it here.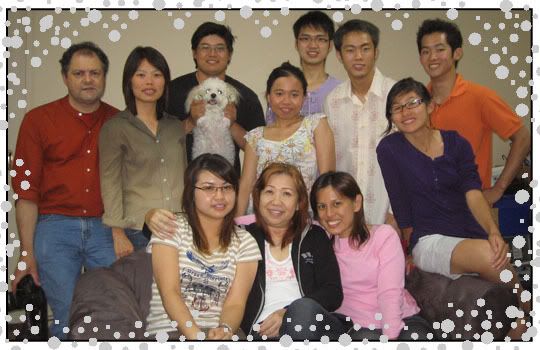 The wonderful people who made the night and mum's day. And yes my arms look chubby as always, so is my face I know, who cares la. haha. :)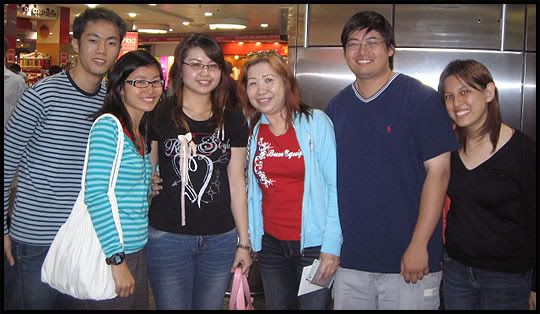 The sweeties who accompanied us for a night's stay in Melbourne and to send mum off at the airport the next day. And yes, $200 over bucks was spent on shopping. *Ima soo ashamed of myself, or am I?* :P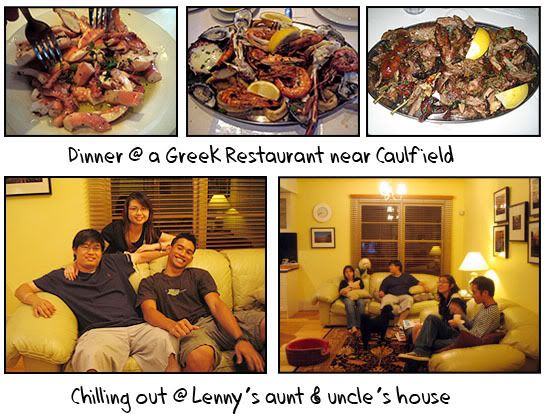 Later that night we met lenny for dinner. He brought us to a Greek restaurant near his place. Food was good; marinated calamari, seafood platter and meat platter, and for that, a pretty costly bill too. And I think lenny has obssesive hyper behaviour, i.e. he can't stop being a pest! He just has to irritate me. And poor Jasper fell into the pond too, because the poodles at his house weren't too happy about having him around. And noo, it's not funny. My poor darling was stuck in the cold pond for God knows how long, before we saved him when we got back.